Healthy and safe grapefruits
Türkmenoğlu branded grapefruits are precisely selected from fruits that are completely produced under control within Good Agriculture Practices.
Harvesting of the fruits of which agricultural background is whole year traced is been decided after the sweetness value is reached up to 9 - 10.5 Brix, and pesticides and chemicals are analyzed.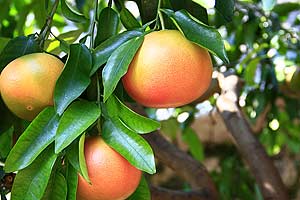 Location and species
Türkmenoğlu packs Star Ruby, Ruby Red and Rio Red grapefruits.
Grapefruits are raised in Köyceğiz region of Muğla, Söke of Aydın, and Adana.