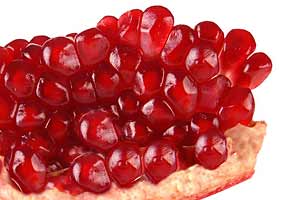 Safe and healthy miracle
Türkmenoğlu, besides its own Hicaz pomegranate, also packs the premium producers' products raised in similiar quality and safety conditions within Good Agricultural Practices.
Harvesting of the fruits of which agricultural steps are carefully traced every year is been decided after the sweetness value is reached up to 13 - 17 Brix and, pesticides and chemicals analysis are perfect.
Location
Türkmenoğlu, in addition to İzmir of its own production area, purchases the pomegranates of premium orchards in Manisa, Denizli and Muğla in accord with Safe Produce criteria.